The indispensable bricelet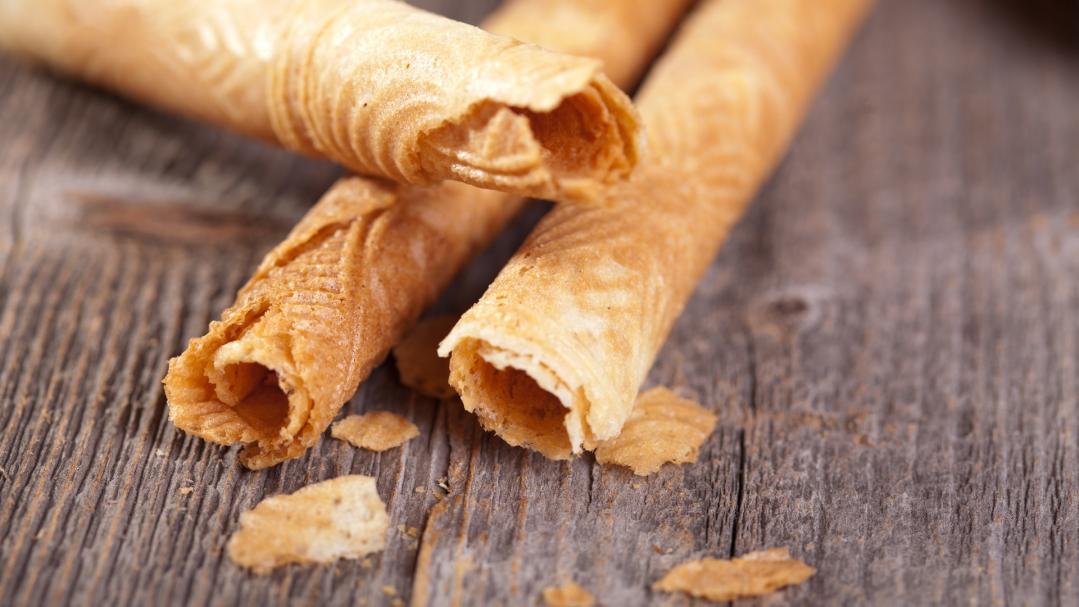 Description
Numerous delights are encompassed within the Bénichon meal, such as beignets, cuquettes, croquets, bricelets and pains d'anis. Each more delicious than the one before, let us look for a moment at the preparation of bricelets, which requires particular expertise.
Ingredients:

1 litre double cream
650 g sugar
7 dl white wine or 5 dl white wine and 2 dl water
1 dl kirsch
around 900 g flour
pinch salt.

Mix the cream and wine together and dissolve the sugar by stirring into the mixture. Add the salt and flour and mix to a smooth paste. Allow to rest for 1 to 2 hours. Add the kirsch at the last moment. Use a waffle iron to cook and roll out immediately. Allow to cool and keep in a sealed box.
FRIBOURG REGION
Route de la Glâne 107
1701 Fribourg
+41 (0)26 407 70 20
information@fribourgregion.ch
http://www.fribourgregion.ch
---
Useful information
TEST EL - EN