Estivale Open Air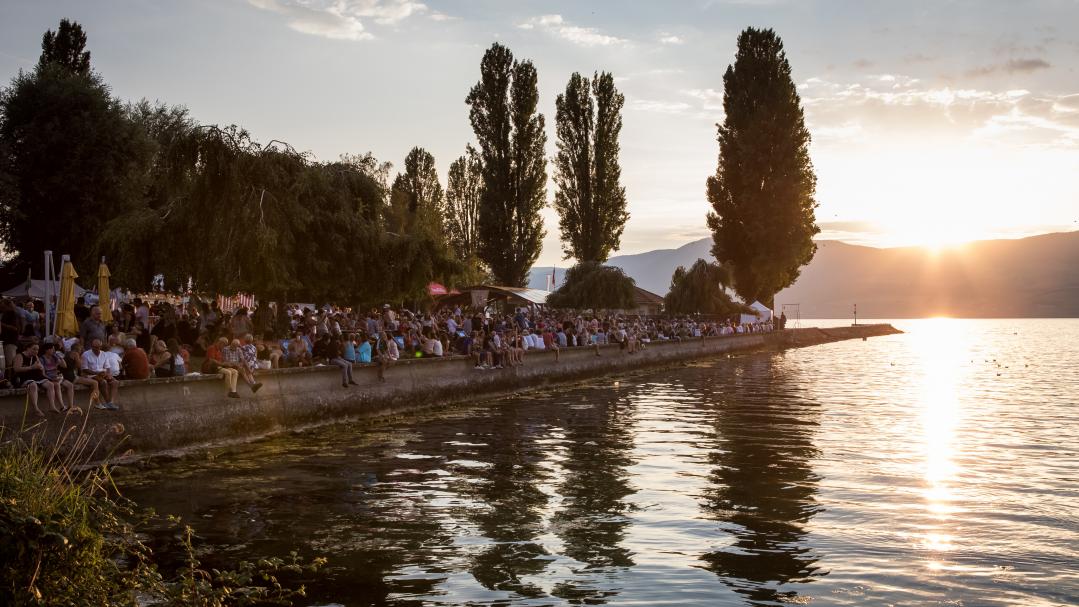 Description
The Estivale Open Air is one of Switzerland's most beautiful lakeside festivals.
The Estivale Open Air is above all an outdoor music festival that has been held every year since 1991 in Estavayer-le-Lac. But it is also a festival which takes place on the peninsula of the square of Nova Friburgo in a splendid framework at the edge of the lake.

For this particular year, the Estivale Open Air proposes the "Warm-up Festival", 3 days of musical festivities as an appetizer for the resumption of the Festival in its usual format in July 2022.
---
Contact
Ticketing
Estavayer-le-Lac/Payerne et Région
Rue de l'Hôtel de Ville 5

1470 Estavayer-le-Lac
+41 26 301 60 30
tourisme@estavayer-payerne.ch
http://www.estavayer-payerne.ch
Dates and timetable
From 27 juil. 2022 to 30 juil. 2022
---
Estivale OpenAir
Case postale
1470 Estavayer-le-Lac
info@estivale.ch
http://www.estivale.ch
---
Useful information
Location: Nova Friburgo Square

How to get here?
By car: To reach the festival, take the "Estavayer-le-Lac" exit on the A1 motorway and follow the signs to the various car parks.
By train: The Estivale Open Air is easily accessible by train (Estavayer-le-Lac stop) from Fribourg, Yverdon-les-Bains, Avenches, Morat and Payerne. Connections in these same cities allow the inhabitants of more distant countries to join the festival.

Where to sleep?
You can consult the list of our accommodations in the region by going directly to our tab " Accommodations ".