Picnic Box Fribourg Region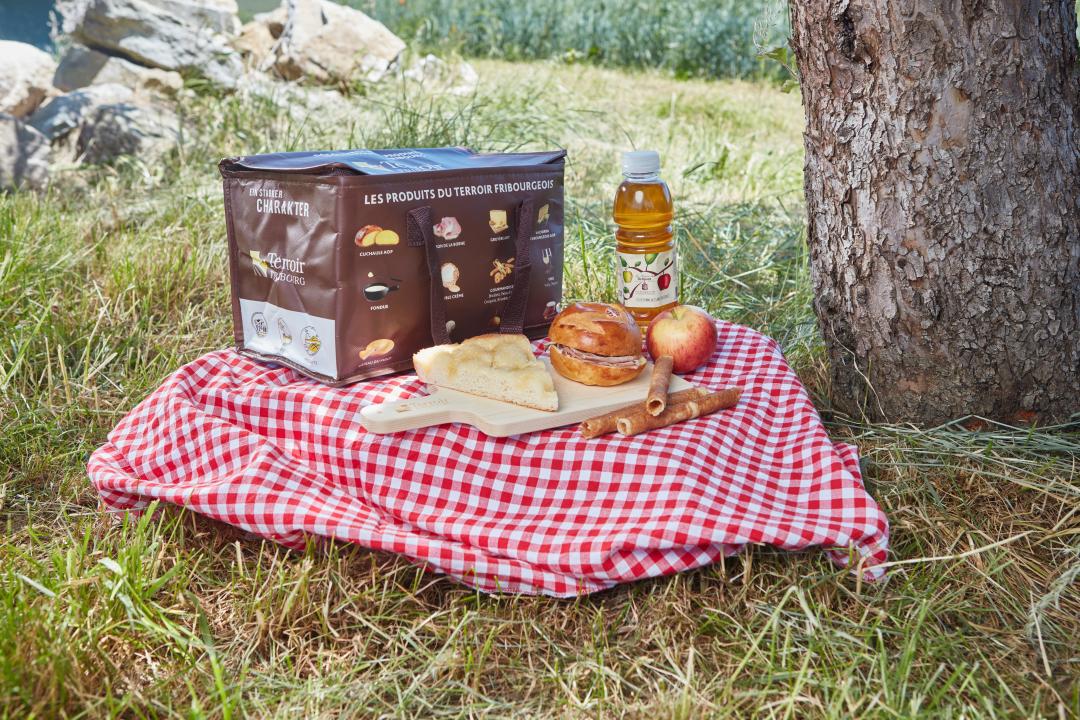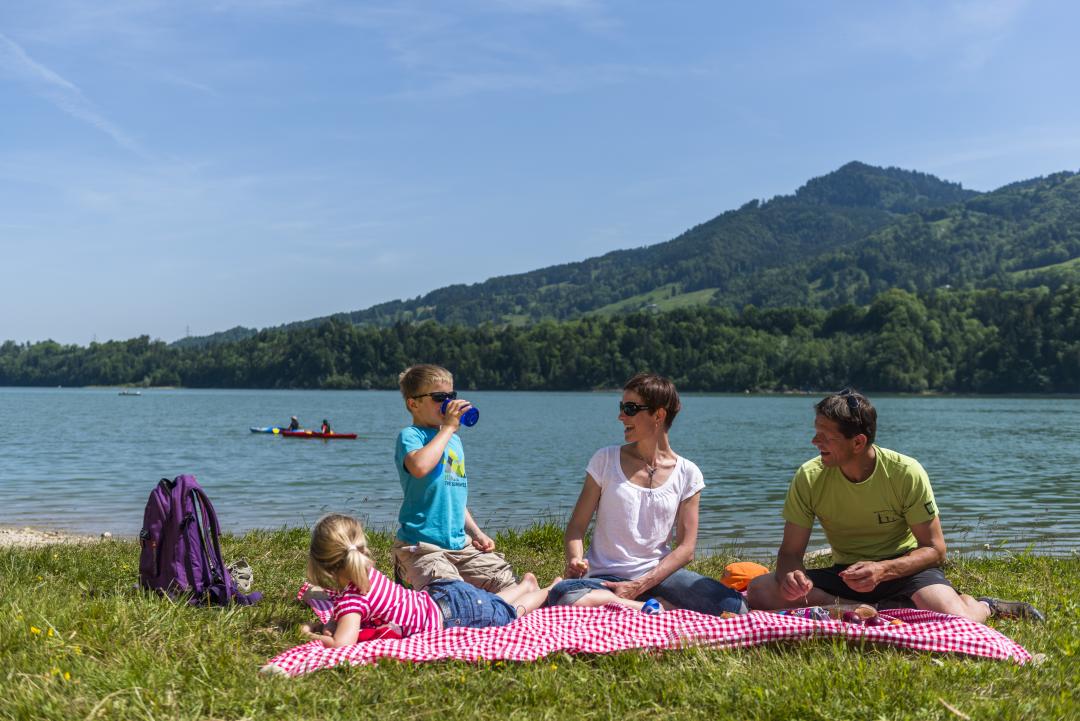 Description
The Picnic Box Fribourg Region with regional specialties.
Are you looking for the icing on the cake for your next trip? Then we have just the right thing for you: The Picnic Box consisting of Fribourg Region's specialities. Available at various locations in the canton (see general information), you can try out and enjoy local specialities. No matter whether you are on your next hike, bike tour or boat trip, the picnic can be packed into any backpack and is therefore the perfect companion for a little refreshment in between.

The Picnic Box was created in 2020 in collaboration between the tourist regions of the canton of Fribourg with Terroir Fribourg with the aim of promoting local consumption during holidays within Switzerland after the corona crisis and introducing both locals and tourists to the delicacies of the Canton of Fribourg.
---
Prices
Prices
Picnic Box classic or vegetarian: beverage, fruit or vegetable, sandwich or meal, dessert
19 CHF
Picnic Box kids: beverage, fruit or vegetable, 1/2 sandwich or meal, 1/2 dessert
9 CHF
Picnic Box Apero: beverage, salty and sweet local snacks, Regional wine
24 CHF
FRIBOURG REGION
Route de la Glâne 107
1701 Fribourg
+41 26 407 70 20
information@fribourgregion.ch
http://www.fribourgregion.ch
---
Opening hours
From 1 avr. 2021 to 31 oct. 2021
---
Useful information
The Picnic Box is available at following locations:

Lake Murten Region
- Bäckerei Aebersold, Murten. Closed monday
- Confiserie Züger, Murten. Closed Tuesday
Only on reservation online or via telephone:
- Confiserie Monnier, Murten (026 670 25 42)
- Zum Buttergipfel, Murten (026 670 21 58)

Romont Region (only on reservation via telephone)
- Boulangerie Dubey-Grandjean, Romont (026 652 21 64)

Estavayer-le-Lac / Payerne
- Aux 1000 feuilles, Payerne
Only on reservation online or via telephone:
- Croissant de Lune, Estavayer-le-Lac (026 664 09 74). Closed monday
- Restaurant du Port, Estavayer-le-Lac (026 664 82 82). Closed monday
- Vin'4, Estavayer-le-Lac (079 393 24 00). Closed Tuesday and Wednesday

La Gruyère (only on reservation online or via telephone)
- Les Arcades, Charmey/Jaun (026 927 11 23). Closed monday
- Les Arcades, Epagny (026 921 21 17). Closed monday

- Ma Grevire, Epagny (026 921 21 76). Closed Saturday afternoon and sunday
- La Maison du Gruyère, Pringy (026 921 84 00)

- Espace Gourmand, Villars-sous-Mont (026 928 10 11)
- Epicerie La Sieste, Enney (026 921 21 72)

As a gift idea, the Picnic Box can also be given away as a voucher (see link Book online the Picnic Box).

On request, a gluten-free variant is available in some of the shops (e.g. Confiserie Monier in Murten).

Other picnic offers
- Aperobox at Freiburg Tourism
- Picnic offer from Pavy Lounge Sugiez
- Snack Box Grand Tour of Switzerland